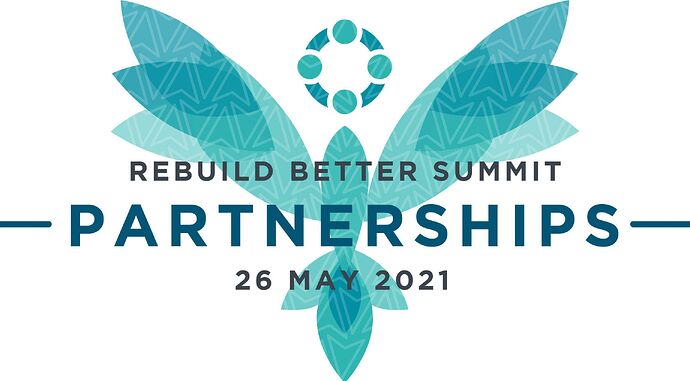 Join this live written discussion co-hosted with Business Partners for Global Goals (BP4GG).
This is a chance for you to engage with BP4GG partners and others leading business-donor partnerships, on what makes their partnerships a success, as well as share your insights and connect with like-minded people.
Together we will be exploring the latest thinking on how businesses can partner with government to address global challenges, and support our collective efforts to rebuild better from the COVID-19 pandemic.
In particular, we will explore how such partnerships can support responses to rapid onset challenges.
COVID-19 has not only been a health shock, but also a major disruption to global trade and the economy. International businesses which employ large numbers of vulnerable women and men in developing countries have been hard-hit, but through their supply chain networks and influence, also present a major opportunity for getting immediate support to the world's poor, as well as putting in place systems that will protect workers into the future.
As the world continues to grapple with COVID-19, as the UK prepares to showcase potential solutions for a greener, more prosperous future at the G7 Summit, and as the international community prepares for COP26, our next Rebuild Better Summit focuses on the crucial role that business can play in partnership with government to improve the lives of some of the world's most vulnerable people.
Discussion Questions
Q1. What do effective business partnerships look like in rapid response to societal shock scenarios? (such as COVID-19)? (please share case studies, examples and key factors)
Q2. What challenges and opportunities are there to make business partnerships more effective in a rapid response to societal shocks?
Q3. How can we partner more effectively to rebuild better and embed resilience to future shocks?
Panelists
Jahirul Azad, Head of Urban Health, CARE Bangladesh

Taposh Barua, Programme Coordinator, Ethical Trading Initiative, Bangladesh

Abil Bin Amin, Bangladesh Country Manager, Ethical Trading Initiative

Kathleen Brenninkmeijer, Programmes Manager, Win-Win Strategies, Women Win

Hannah Bruce, Practice, Evidence and Learning Senior Manager, Ethical Trading Initiative

Kate Cooper, Impact Investing and Responsible Business Advisor, UK FCDO

Caroline Downey, Sustainable Sourcing Manager, MM Flowers

Ian Finlayson, Managing Director, PSI Advantage

Elle Harrison, Senior Programme Delivery and Relationship Manager, The Fairtrade Foundation

Nahidul Hasan Nayan, Operations Director, Awaj Foundation

Keith Kibirango, Director of Philanthropy and Private Sector Engagement, Crown Agents

Emilie Paradiso, Head of Advisory - Responsible Business, Partner Africa

Linda Patentas, Senior Program Manager, Apparel, GoodWeave International

Sara Petersson, Social Dialogue Programme Manager, Ethical Trading Initiative

Mosfequr Rahman, Bangladesh Project Manager, GoodWeave International

Munir Shamim, Ethical Trading Initiative, Bangladesh

Myriam Sidibe, Founder, Brands on a Mission

Darian Stibbe, Executive Director, The Partnering Initiative

Ikhtiar Uddin, CARE Bangladesh
Moderator: Katie Hyson, Director of Thought Leadership, Business Fights Poverty
Format
This is a text-based discussion. There will be no video or audio. Please post your comments below. After the live session, this discussion will remain open, so please do continue to share your insights. To receive a free summary of this discussion afterwards, register here
How to participate
To post a comment, you will need to sign in / sign up to the Business Fights Poverty Discussion Forum:
If you are already a member of the Business Fights Poverty online community, click "Log In" at the top right of the page and then enter your details. If you have not logged into our new community platform, you will have to reset your password here
If you are not already a member of the Business Fights Poverty online community, you will need to sign up here . Once you are have joined the community, you can return to this discussion page, click "Log In" at the top right of the page and then enter your details.