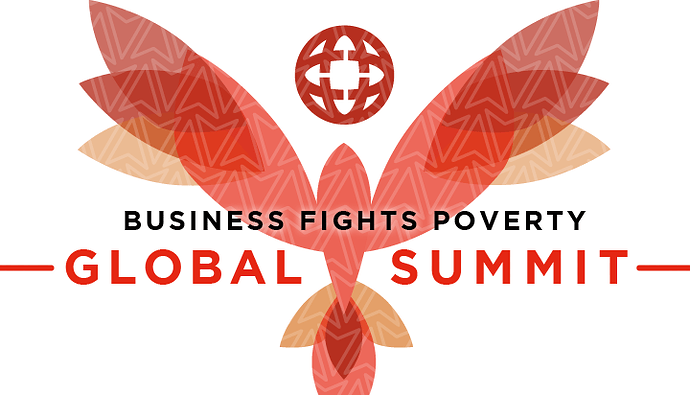 Join us for this live written panel discussion on Creating an integrated approach for measuring social and environmental impact. This event is part of the Business Fights Poverty Global Summit.
Live Panel
Thursday 24 June 2021, 9.30-10.30AM EDT / 2.30-3.30PM BST
Background
"THERE IS NO GOING BACK. NO MATTER WHAT WE DO NOW,

IT IS TOO LATE TO AVOID CLIMATE CHANGE AND THE POOREST, THE MOST VULNERABLE, THOSE WITH THE LEAST SECURITY, ARE NOW CERTAIN TO SUFFER."

David Attenborough, Naturalist
Climate justice is a framing of the climate crisis through an equity and social justice lens - is not a new concept. Advocates have been calling for a rights-based, people-centered approach for at least 20 years. The UN Human Rights Council has been vocal on the threat climate change poses to human rights. Existing inequities - due to factors including gender, race, and income - increase the severity of the risks people face and limit their access to the opportunities of a transition to a green economy. Climate justice recognises these inequities and injustices and seeks to address them by putting people at the heart of climate strategies.
Understanding how to do this and when we have achieved success are two vital components required to deliver carbon decarbonisation which leaves no-one behind. As Management guru Peter Drucker once said, "[only] what gets measured, gets managed."
Join this online written discussion to explore the leading edge thinking on how to measure and account for social, environmental and commercial value collectively. Where are the balances and trade-offs and why do we need to do this in the first place?
Panellists
Anna Barker, Head of Commercial Partnerships, Fairtrade
Laura Kelly, Director, International Institute for Environment and Development (IIED)
Justin Perrettson, Head of Sustainability Partnerships, Scouting & Ventures, Novozymes
Hina West, Director, Nature Pays, WWF
Melina Katende, Pre-sales & Blockchain Implementation, BanQu Inc
Todd Cort, Faculty, Yale School of Management and Yale School of the Environment
Matt Gwyn, Strategic Engagement, World Benchmarking Alliance
María José Prado Valdés, Head of Social Impact Europe, CEMEX
Antony Karanja, Researcher, Youth Cafe, Kenya
Maria Pia Bianchetti, Private Sector Policy & Influencing Manager, UNICEF
Andrew Means, Senior Director Global Impact Data Strategy, Salesforce.org
Edel Heuven, Climate and Resilience Specialist, CARE
Sandra Sanchez, Founder and Director**,** VToujours
Questions
Where are the examples of businesses needing to take action and put people at the heart of climate action? And what does good look like?
How can we measure these intersections? Understand where we are now and what good looks like without creating huge time and financial burdens on business, NGOs and communities involved?
How can we work better together to fast track the positive impacts business can generate by putting people at the heart of their climate action?
Format
This is a text-based discussion. Panelists will be sharing their insights live below in writing. There is LIVE video meeting taking place in parallel for you to meet and interact with other participants. After the live session, this discussion will remain open, so please do continue to share your insights.
How to add your comments
To post a comment, you will need to sign in / sign up to the Business Fights Poverty Discussion
Forum:
If you are already a member of the Business Fights Poverty online community, click "Log In" at the top right of the page and then enter your details. If you have not logged into our new community platform, you will have to reset your password here
If you are not already a member of the Business Fights Poverty online community, you will need to sign up here. Once you are have joined the community, you can return to this discussion page, click "Log In" at the top right of the page and then enter your details.
To join other sessions of the Summit click below