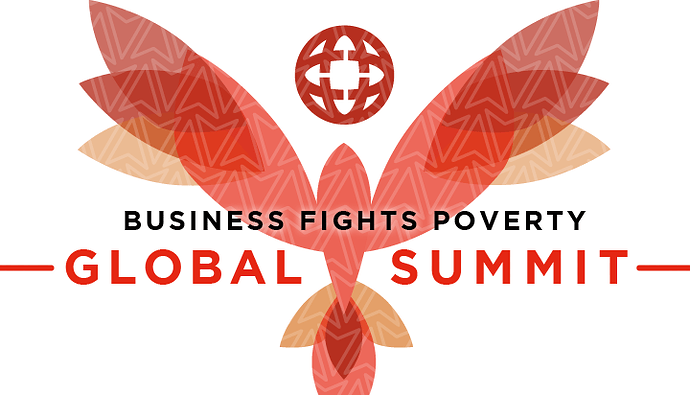 Join us for this live written panel discussion on Enhancing the Livelihoods of 'Hidden Women' in Global Smallholder Value Chains. This event is part of the Business Fights Poverty Global Summit.
LIVE Panel
Wednesday 23 June 2021, 9.30-10.30AM EDT / 2.30-3.30PM BST
Background
Many systemic challenges prevent smallholder farmers from accessing sustainable, equitable livelihoods. When it comes to women, these challenges are exacerbated – often women's role in smallholder value chains is unclear, unrecognised or undervalued, and they face additional complex social and economic barriers compared to their male peers. How can we design interventions that not only deliver sustainable livelihoods for smallholder farmers, but ensure that the 'hidden women' in these supply chains are fairly recognised and their role valued? How can we encourage collaborations between global actors – civil society, governments, companies and their suppliers – to develop and scale solutions that enhance the livelihoods of women small scale farmers?
Panellists
Leena Camadoo, Global Advisor - Women's Economic Justice, Oxfam GB
Stephanie Daniels, Senior Program Director, Sustainable Food Lab
Julie Greene, VP Corporate Responsibility & Sustainability, Olam
Anu Huhtisaari, Senior Programme Manager, Ethical Tea Partnership
Ilaria Ida, Global Senior Manager Sustainable Sourcing - Livelihoods and Partnerships, Unilever
Inge Jacobs, Sr Manager Human Rights and Income, Cocoa, Mars
Emmanuel Mancion, Director & Head of Global Sales, Marcatus
Suzanne Munson, Director of Global Partnerships & Alliances, Heifer International
Martha Rainer Opoku Mensah, Programme Officer, livelihoods and private sector, Oxfam in Ghana
Leticia Yankey Cocoa Farmer, Ghana
Questions
What are the biggest challenges to enhancing the livelihoods of 'hidden women' in global smallholder farmer value chains? What are the levers of change?

What are the biggest learnings from your own experiences in this space?

How can we design collaborative partnerships that better enable women to benefit within smallholder value chains and ensure sustainable, resilient livelihoods?
Format
This is a text-based discussion. Panelists will be sharing their insights live below in writing. There is LIVE video meeting taking place in parallel for you to meet and interact with other participants. After the live session, this discussion will remain open, so please do continue to share your insights.
How to add your comments
To post a comment, you will need to sign in / sign up to the Business Fights Poverty Discussion
Forum:
If you are already a member of the Business Fights Poverty online community, click "Log In" at the top right of the page and then enter your details. If you have not logged into our new community platform, you will have to reset your password here
If you are not already a member of the Business Fights Poverty online community, you will need to sign up here. Once you are have joined the community, you can return to this discussion page, click "Log In" at the top right of the page and then enter your details.
To join other sessions of the Summit click below