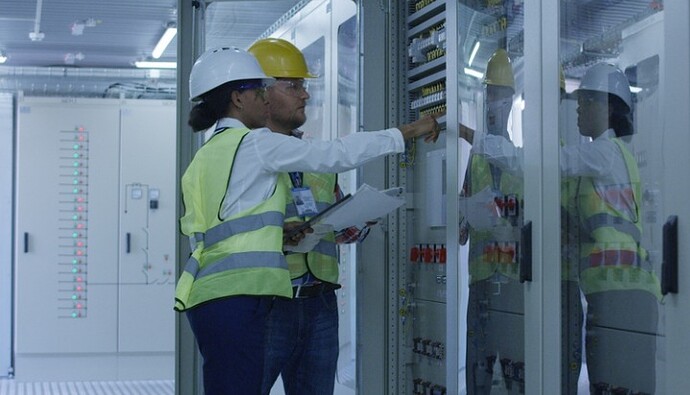 Thank you for joining us for this live written panel discussion to explore how business can ensure people are at the centre of climate action. The live segment of this event is now over, however you can still post your comments. This event is part of an ongoing programme of conversation and collaboration in the lead up to COP27 on business and climate justice.
LIVE Panel
Thursday 21 April, 10am-11am EST/ 3pm-4pm BST
Background
An online discussion on how to ensure a just transition within a business. Are employees involved in planning the company's transition away from carbon and toward resilience? Are employees protected and enabled to cope with the transition? How is the company investing in skills, tools, and knowledge to promote a just transition and climate justice?
DOWNLOAD A SUMMARY OF THE DISCUSSION HERE
Panel
Samantha Smith, ITUC, Just Transition Centre

Sandra Latner, Senior Director, Sustainability & ESG Investor Engagement, Pearson

Justin Perrettson, Head of Sustainability Partnerships, Novozymes

Brendan Curran, Policy Fellow Grantham Institute LSE

Simon Connell, Global Head Sustainability Strategy, Standard Chartered

Daniella Foster Global VP & Head, Public Affairs, Science & Sustainability, Consumer Health, Bayer

Simon Derrick, Global Head of Sustainability, Blue Skies

Alexandra Knezovich, Managing Director, Market Development & Communications, Toilet Board Coalition

Jacqueline Garcia Project Manager, Energy Saving Trust
Moderator
Alice Allan, Collaboration Director, Business Fights Poverty
Questions
What does the just transition look like for your organisation, and are you aware of any emerging examples of good practise approaches in other organisations or sectors?

What are the biggest challenges in achieving a just transition, and how far can education and skills play a role in overcoming them?

What role can technology, including social technology, play to ensure that employees, workers and impacted communities can contribute and innovate towards the just transition?
Format
This is a text-based discussion which remains open, so please do continue to share your insights.
How to add your comments
To post a comment, you will need to sign in / sign up to the Business Fights Poverty Discussion Forum:
If you are already a member of the Business Fights Poverty online community, click "Log In" at the top right of the page and then enter your details. If you have not logged into our new community platform, you will have to reset your password here
If you are not already a member of the Business Fights Poverty online community, you will need to sign up here . Once you are have joined the community, you can return to this discussion page, click "Log In" at the top right of the page and then enter your details.