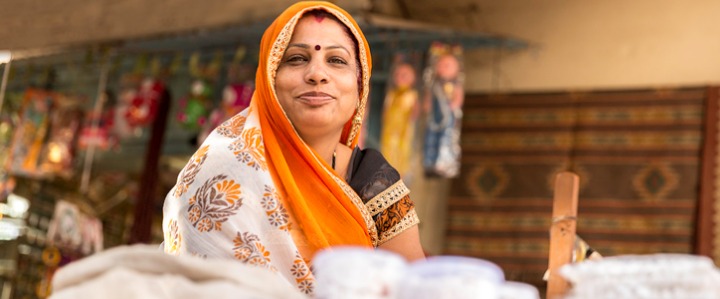 Join us for a live written discussion with a panel of experts to explore when corporates should be investing in inclusive business solutions.
Live Panel
Thursday 5th September 2019, 15:00-16:00pm BST (10:00-11:00am EDT). ADD TO CALENDAR
Background
Over the past two decades, large companies have started to venture into markets at the base of the global economic pyramid (BoP). They typically pursue one, or several, of the following five objectives: generate access to new markets; drive innovation; strengthen supply chains; help to recruit and retain talent and realize a company's purpose. However, large companies have often struggled to succeed with their own initiatives, due to three main barriers: lack of leadership support and conducive structures and processes; long gestation periods and low margins; and lack of talent and insight. Buying, that is investing into inclusive businesses externally, is an alternative way to achieve these objectives that also addresses some internal constraints to scaling these initiatives
This online written discussion aims to shed light on the why, the when and the how of Corporate Impact Venturing, based on Endeva's research and recent report. We are bringing together experts to share their insights and experience to improve the chances of success for inclusive business ventures and increase both the return on investment and the progress on the Sustainable Development Goals.
This event is part of the Inclusive Business Boost series funded by the UK Department for International Development.
Panel
Christina Tewes-Gradl, Founder and Managing Director, Endeva
Michael Fuerst, Strategy and Innovation, Global Health and Corporate Responsibility, Novartis
Stefan Maard, Managing Director, DIVA, Novozymes
Priscilla Rozé-Pagès, Inclusive Business Global Manager, AIR LIQUIDE
Hassan Hajam, Research Lead, Yunus Social Business
Favad Soomro, Head, Engro Foundation
Reymound-Yaw Buckman, Leader, Airbus BizLab
Owen Henkel, Investment Director, Pearson Ventures
Christophe Poline, Sustainable Investment, Director, Schneider Electric
Dr. Maarten van Herpen, Owner & Executive Director, Acacia Impact Innovation
Moderator: Tatiana Bessarabova, Business Fights Poverty
How to participate
To post a comment, you will need to sign in / sign up to the Business Fights Poverty Discussion Forum:
If you are already a member of the Business Fights Poverty online community, click "Log In" at the top right of the page and then enter your details. If you have not logged into our new community platform, you will have to reset your password here:
https://businessfightspoverty.org/community/new-password
If you are not already a member of the Business Fights Poverty online community, you will need to sign up here: https://businessfightspoverty.org/community/sign-up . Once you are have joined the community, you can return to this discussion page, click "Log In" at the top right of the page and then enter your details.